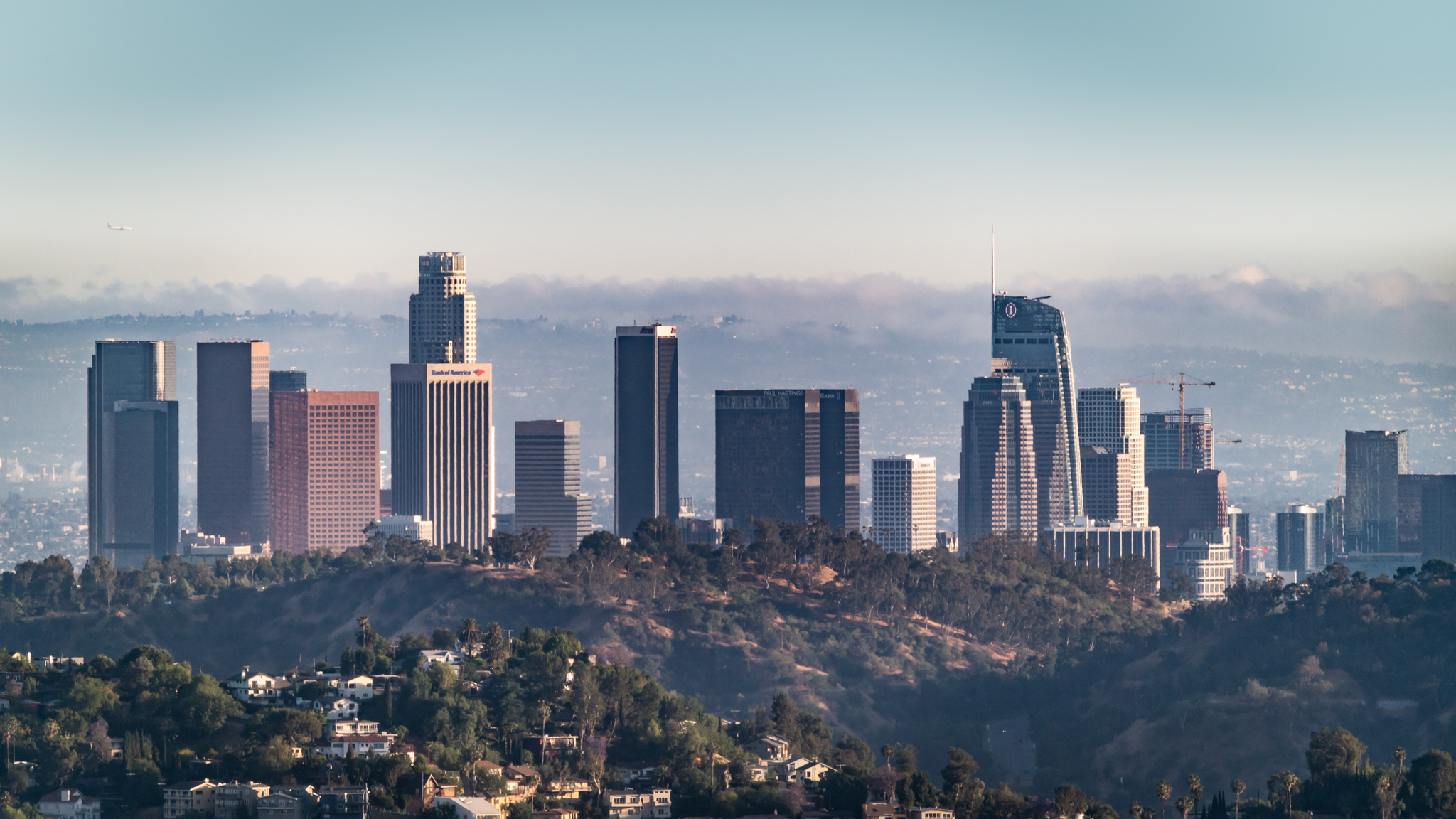 DTLA Skyline
Camera: NIKON Z 6_2
Lens: Tokina SZX 400mm F8 Reflex MF
400.0 mm, ISO 320, 1/400 sec, f/8.0
Downtown Los Angeles as seen from the Verdugo Mountains.
This is a more heavily edited version of the DTLA picture I shared previously in my Tokina SZX 400mm post. For this revised picture, I created a custom lens profile for Lightroom using the Adobe Lens Profile Creator tool.
The new profile helps somewhat with the strong vignette of the lens, but a brighter, circular area remains, which especially becomes prominent with any contrast-enhancing edits (such as using LR's Dehaze feature). Going out on a limb, the vignette correction model used might be optimized for standard dioptric lenses but not catadioptric ones like the Tokina.