The C64 has a special place in my heart. My uncle bought one of the initial breadbin versions when it came out in the 80's, and my cousins taught me programming in BASIC on it. I was hooked on computing. Later, I got my first computer at home as well, a C64C—or C64-II as it was marketed in Germany.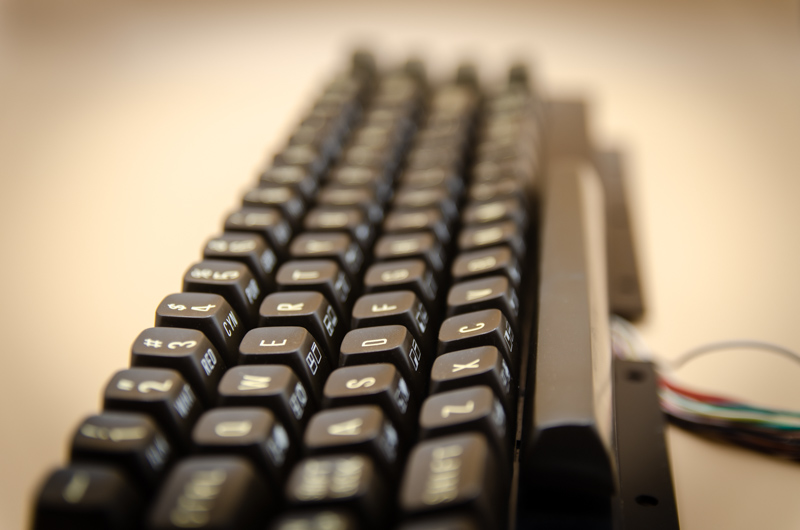 Nearly four decades later, the C64 community is still going strong. There is even new commercial software released for the platform to this day. There are a number of ways to experience the C64 today. The quickest route is by emulation, e.g. using the VICE emulator. I've used VICE and the ACME cross-assembler to write a small game a few years ago (ACME is the same assembler used for my breadboard 6502 project). Cloanto sells C64 Forever, which wraps VICE in a convenient launcher and comes with a bunch of software to try out.
Another option is to buy THEC64, which also emulates the looks of the C64. Under the hood, it uses an ARM CPU to run an emulator. There's also THEC64 Mini in a smaller form factor and without a working keyboard (I own a Mini, mainly to play California Games). Outside of emulation, there are FPGA/ASIC-based implementations such as the C64DTV. The MISTer is built around a Cyclone V FPGA that can be configured to implement numerous retro platforms, including the C64.
You can also still find original C64s on sites like Ebay. Often, some attention is required such as replacing the capacitors on the circuit board or getting a new power supply as the original power supplies have established a reputation of failing while frying the attached system. Another route to an almost-original system (for varying degrees of "original") is to build one using modern replacement parts, which is the focus of this post. There are three main areas to consider: the circuit board, the case, and the keyboard. Let's take a look!